On Saturdays in May, Big Cheese Days are back! With loads of family fun, grab the kids and hit the road to enjoy a day filled with delicious eats, fun activities and more. Read on for an easy-to-follow itinerary for a kid-friendly day.
Want more ideas? Check out our other Big Cheese Days itinerary for families.
A Family-Friendly Saturday During Big Cheese Days
Ready to roll? Read on our skip ahead.
Download the Great Taste of Ontario Passport
Before heading out, we encourage you to head to OntarioCulinary.com/great-taste and download the Oxford County Cheese Trail passport. Then, save it to your home screen and check into each stop you visit! If you visit five during May, you can collect a $25 gift voucher towards a FeastON certified restaurant (in Oxford, that's SixThirtyNine) as well as another nice perk on this itinerary.
Stop 1: Tour a Cheese Factory
Where: Gunn's Hill Artisan Cheese, 445172 Gunn's Hill Rd. Woodstock, ON. (View Map)
When: 10 am – 11:15 am (Book online at gunnshillcheese.ca)
Open: 9 am – 5 pm, tours available at 10 am and 1 pm, book online in advance.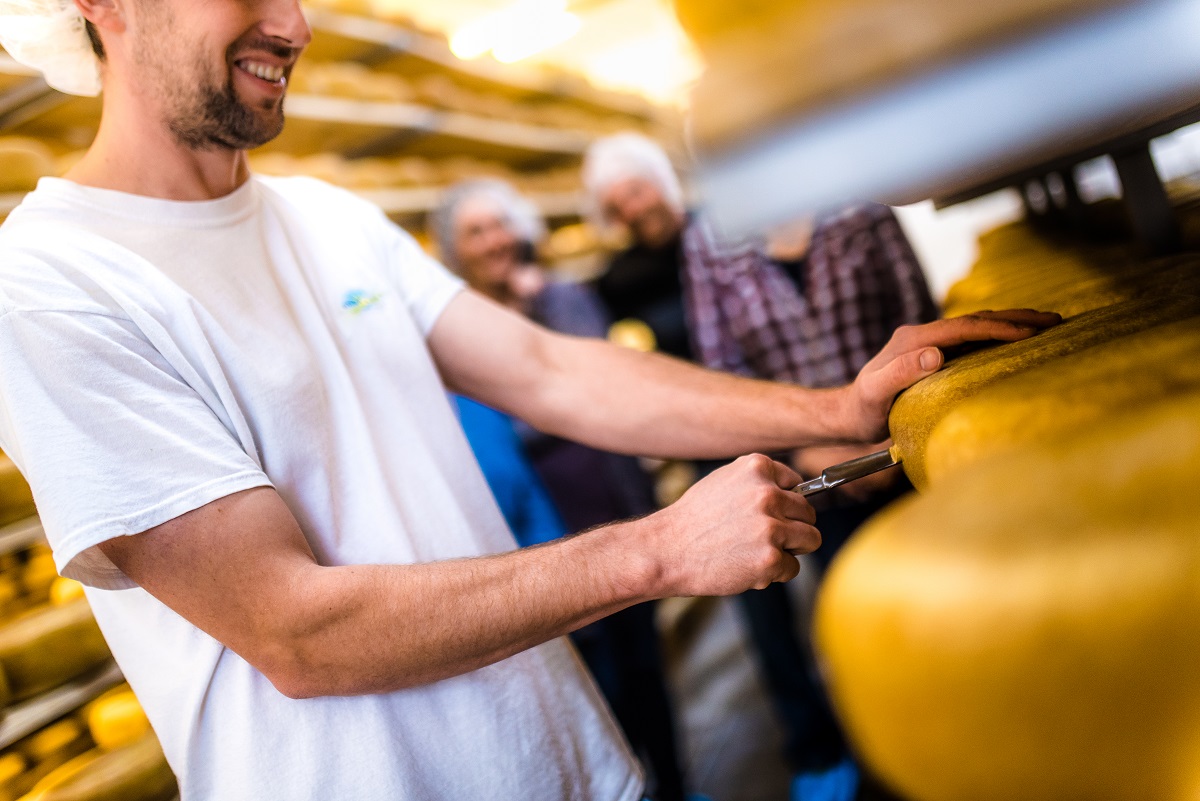 You and the kids will love exploring an award-winning cheese factory. Learn about the art and science of making cheese as you see where the magic happens. Gunn's Hill specializes in washed-rind Appenzeller-style cheese inspired by the cheesemaker's time learning in The Swiss Alps.
Check out the cheesemaking process 'from herd to curd' and of course, snap a pic in the beautiful aging room before you go. Once you've finished your tour, start your visit off right by enjoying some sample plates (buy-one-get-one for Big Cheese Days) and enjoying them out on the picnic tables.
Drive Time to Next Stop: 13 mins
Stop 2: Taste of Wales + Grilled Sheep Cheese Sandwiches
Where: Red Dragon Dairy, 383723 Salford Rd. Salford, ON. (View Map)
When: 11:30 pm
Open: 10 am – 5:30 pm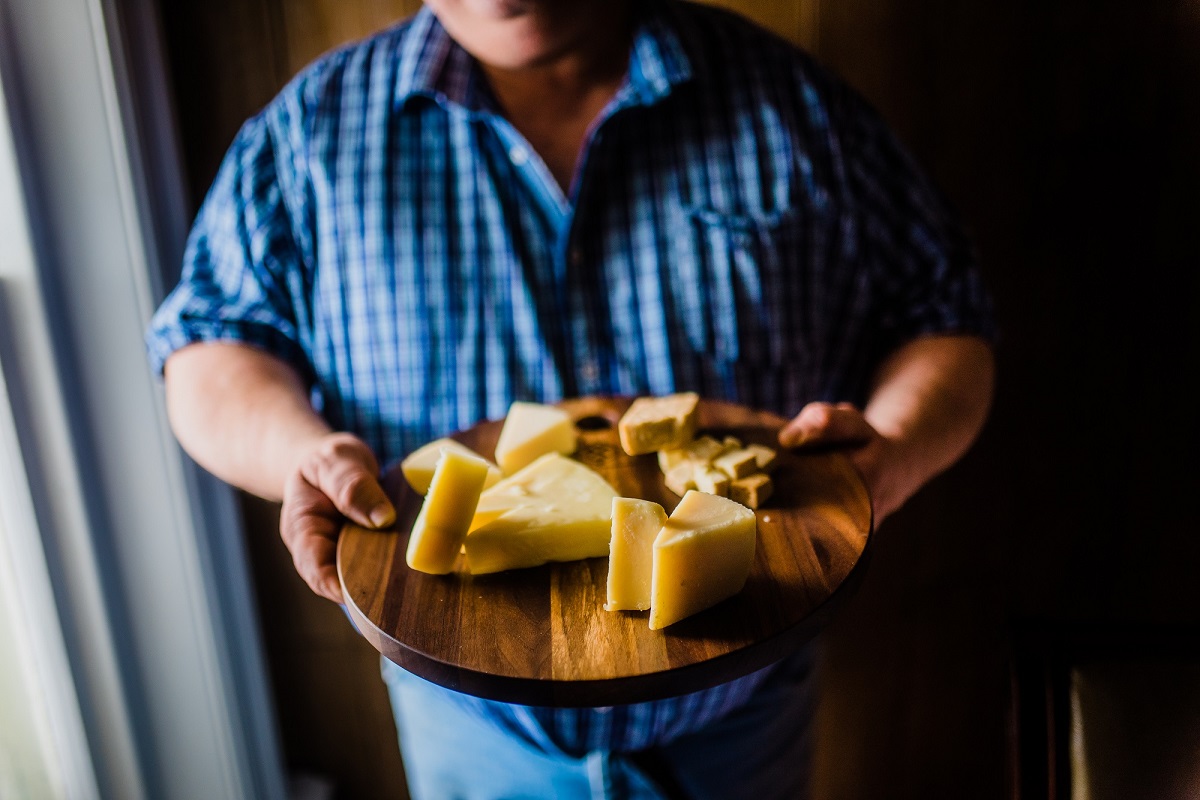 Next stop: Red Dragon Dairy.
Located on a scenic rural road, Red Dragon Dairy is located in a lovely wood building and brings a taste of Wales to Oxford. Owned by the Morris family, Welsh immigrants who brought their love of sheep milk cheeses to Oxford, the whole family will love checking out this spot.
Inside, you'll find their cheeses ranging flavours from gruyere and geta to pecorino and manchego as well as a number of local groceries including some produce, coffee, chocolate and more. Also, you'll find a number of treats from the United Kingdom like Cadbury chocolate, juice concentrate and so much more.
During Big Cheese Days, Red Dragon Dairy is serving up fresh, grilled cheese sandwiches made with their sheep cheese.
Drive Time to Next Stop: 18 minutes
Stop 3: Be Part of a Community Art Project
Where: Station Arts Centre, 41 Bridge St. Tillsonburg, ON. (View Map)
When: 12:05 pm
Open: 10 am – 1 pm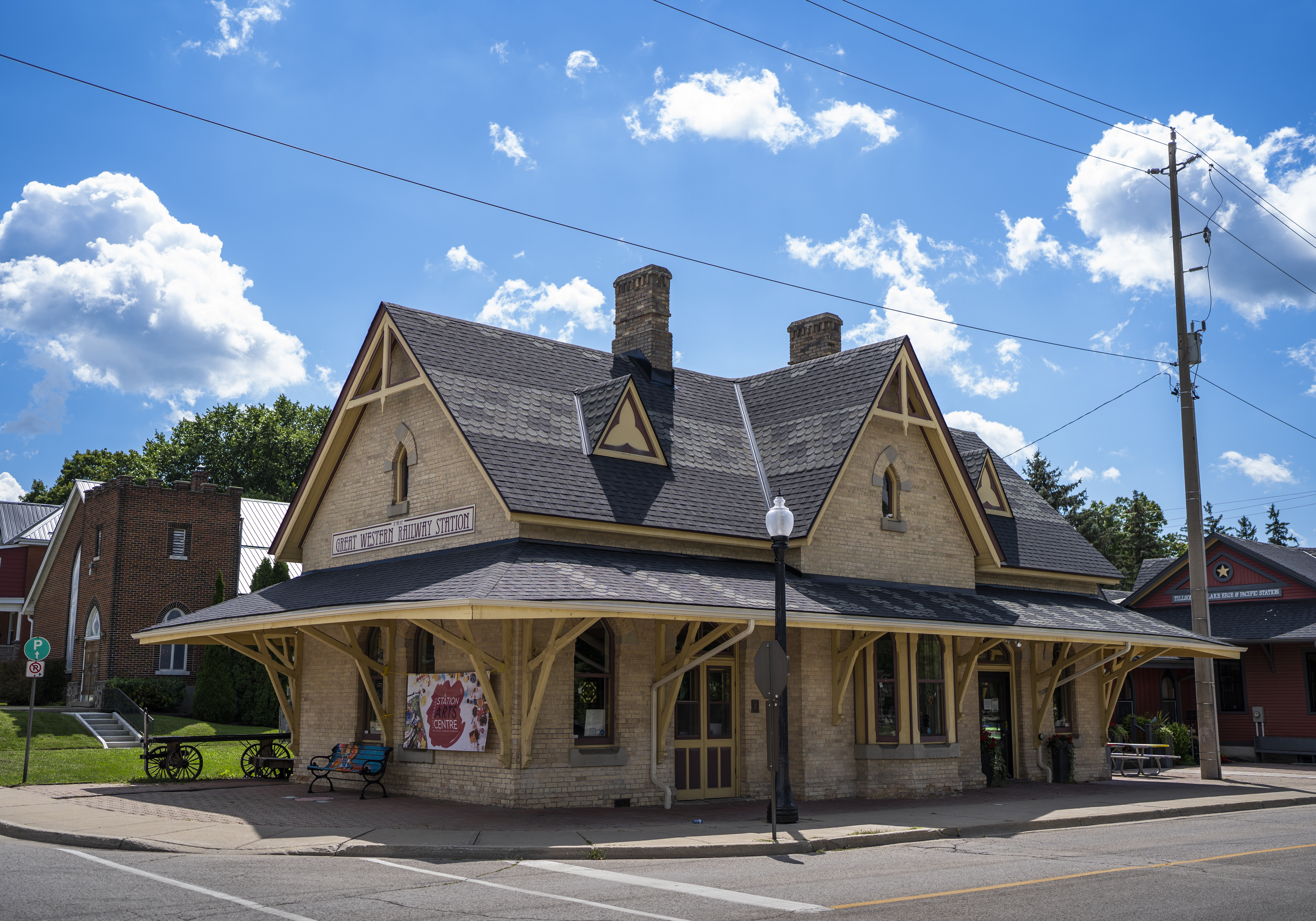 Up next: Tillsonburg Station Arts Centre.
Explore Tillsonburg's non-profit hub for artists featuring a gallery, studio space, and artisan shop, all located in two attached, reimagined train stations.
Condense a stop and arrive between 8am-Noon to shop the Farmer's Market. Head inside the station to participate in their Community Mural Project from 10 am – 1 pm. Help revitalize their basement space by helping paint a section of their wall, designed to be a colouring page. All ages are welcome, as are donations to the centre.
Spend some extra time in Tillsonburg and check out these spots: Dad's Ice Cream, Two Girls and a Cheese Shop, Betty's Marketplace, and The Mill Eatery.
Drive Time to Next Stop: 9 minutes
Stop 4: Cheesy Biscuits in a Heritage Oven
Where: Ingersoll Cheese Museum, 290 Harris St. Ingersoll, ON. (View Map)
When: 1 pm
Open: 9 am – 5 pm, biscuits from 12 – 4 pm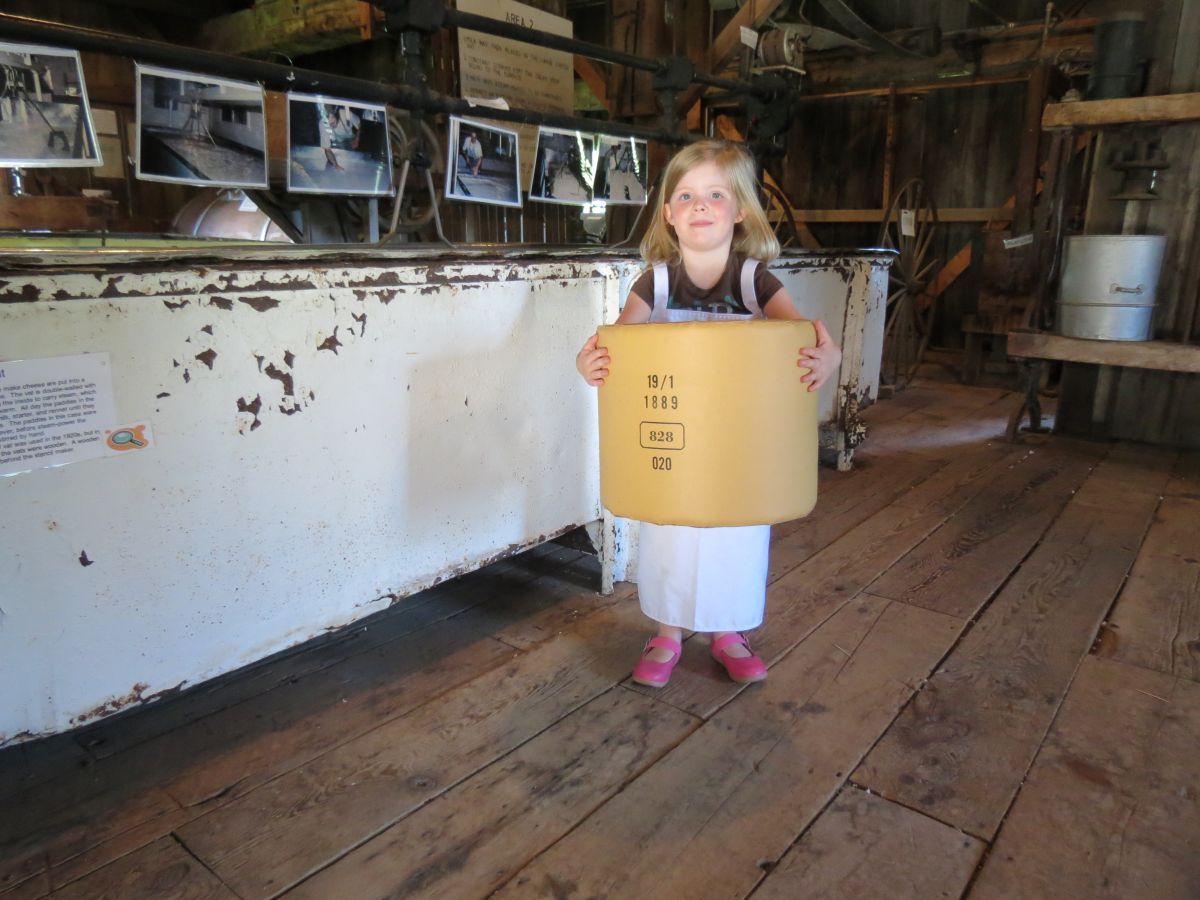 After all these delicious tastes, you may want some time on your feet!
Head to the Ingersoll Cheese Museum where the kids will love their cheese-themed playground.
Afterwards, head into the museum or the replica cheese factory to check out some of the area's dairy heritage, learn the story of the mammoth cheese and many other interesting tales along the way.
Finally, enjoy a cheesy biscuit made in a heritage stone oven in front of the museum to tie things all together.
Drive Time to Next Stop: 15 mins
Stop 5: A Cheese-Filled Dinner
Where: Louie's Pizza and Pasta, 440 Bell St. Ingersoll, ON. (View Map)
When: 3 pm
Open: 9 am – 9 pm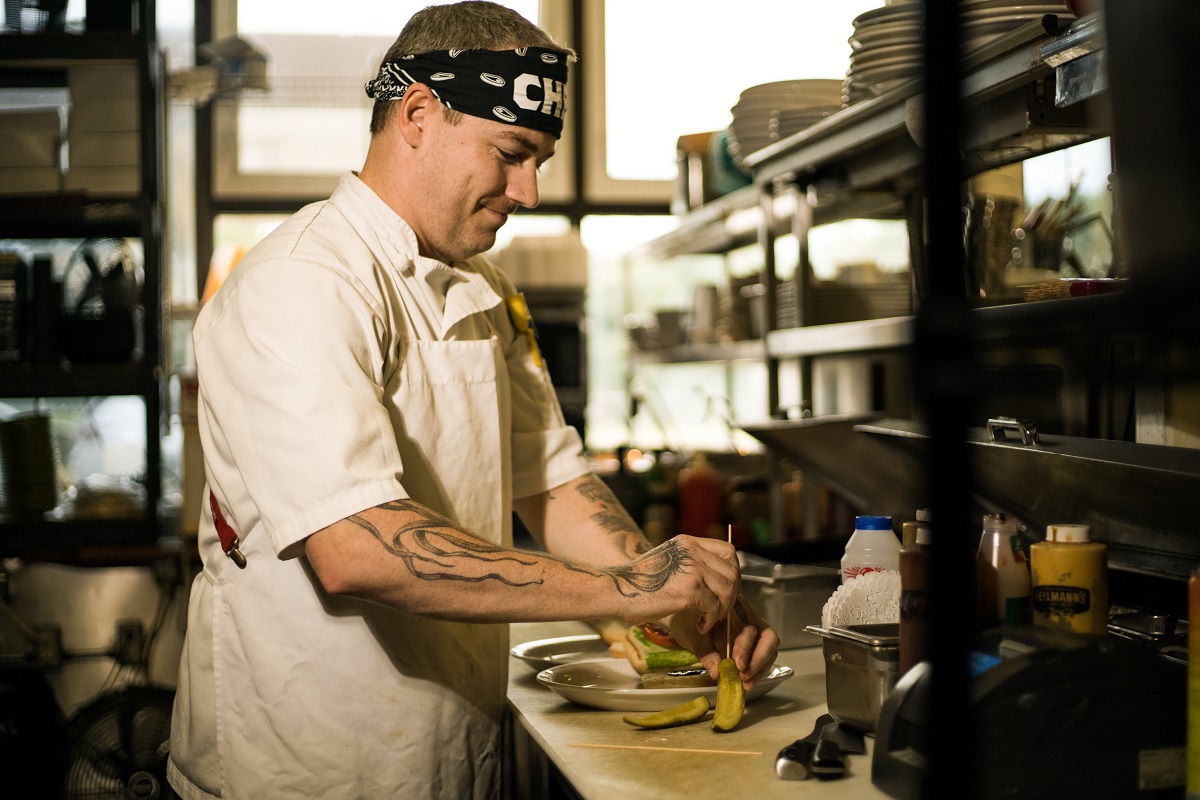 When lunchtime rolls around, there's no better place to take the whole family than to Louie's Pizza and Pasta. When you purchase two entrees and show your server that you've checked in through the Great Taste of Ontario Passport, you'll even receive a free order of their signature, beer-bathed, deep-fried cheese curds. What a way to kick things off!
For Big Cheese Days, Louie's has a great menu of meals that kids and adults will like. Adults will fall head over heels for their Garlic Pizza, Cacio e Pepe, The Big Louie, and of course the Gunn's Hill Poutine.
Kids will love Louie's great selection of cheesy dishes like their panzerotti, pizzas and smoked mac n' cheese.
Drive time to next stop: 17 mins
Stop 6: Brie Ice Cream
Where: Habitual Chocolate, 389 Dundas St. Woodstock, ON. (View Map)
When: 4:30 pm
Open: 10 am – 5 pm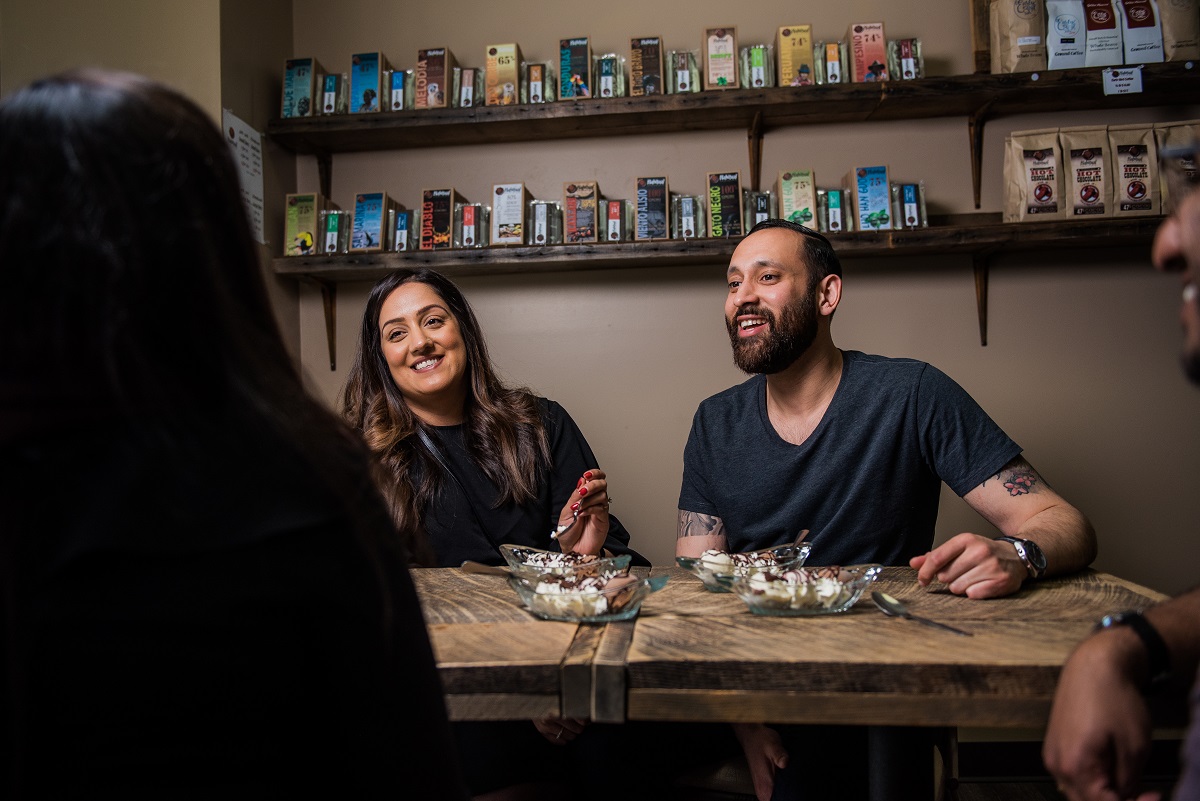 End your day with a visit to Habitual Chocolate in Woodstock where they'll be serving up ice cream made with Brie from Gunn's Hill Artisan Cheese. The perfect combo of salty and sweet, this ice cream is pure, creamy perfection. For a small fee, add a berry compote. Enjoy it at the table or take a little stroll.
Also in-house, you can shop a number of bean-to-bar chocolate treats from actual bars to dipped fruit and more as well as other local goods like maple syrup, piri piri sauce, soaps and more.
Stay the Night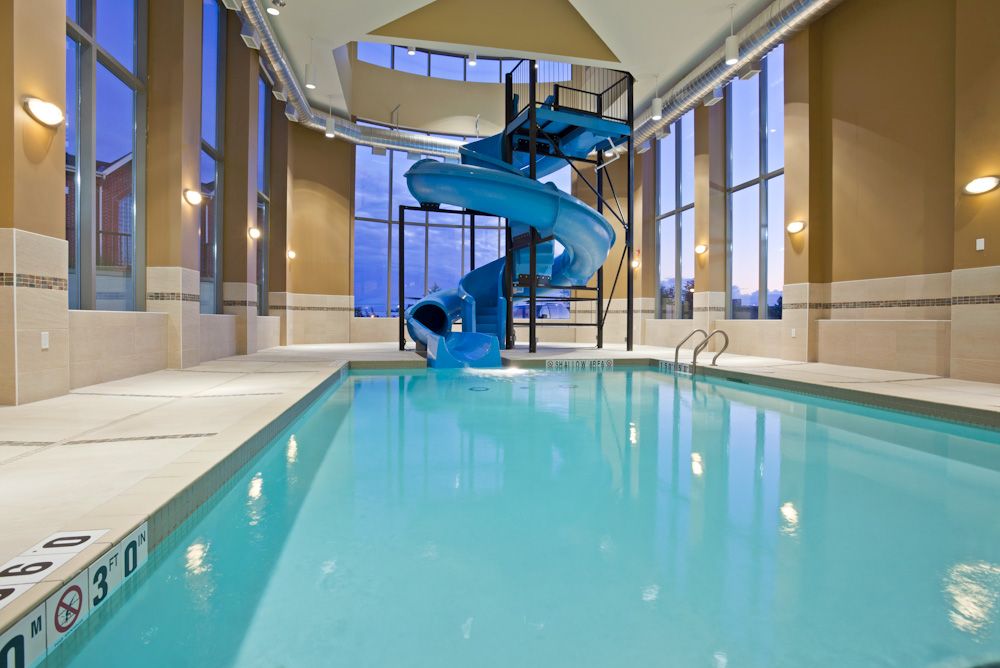 Want to make this trip an overnight? Great idea!
Along the Cheese Trail, The Elm Hurst Inn is a legendairy place to stay. Book their Oxford County Cheese Trail package and you'll receive a beautiful local cheeseboard to your room as well as a bottle of Ontario wine and some chocolates made nearby.
Looking for a different, slightly more kid-friendly option? No problem. The Comfort Inn & Suites in Ingersoll, The Holiday Inn Express & Suites in Woodstock and The Best Western Plus Woodstock Inn & Suites all have indoor pools! 
We want to do some more kid-friendly activities. Do you have any ideas?
Definitely! Check out our other family-friendly Big Cheese Days blogs for more ideas. You can totally mix and match!
I'd like to check out another cheese factory. Are there any other tours happening?
You bet! Mountainoak Cheese is offering tours from 10 am – 4 pm with no need to book in advance. $15 gets you a tour and samples. There is also a $45 family rate.
We want MORE cheese. Where should we go for dinner?
Look at you! That's amazing. Brickhouse Brewpub has some wonderful cheesy dishes including the Braised Beef Poutine. In Ingersoll, Louie's Pizza and Pasta is really stepping up their game with Gunn's Hill Poutine, Cacio e Pepe, The Big Louie, Garlic Pizza, and free deep-fried cheese curd dish with the purchase of two entrees when you check in through the Great Taste of Ontario app. The Mill Eatery in Tillsonburg is kickin' up a classic with the Red Dragon Spinach Dip.
I'm still overwhelmed by the info. Can you help me plan my trip?
Absolutely! We're in the office Monday-Friday between 8:30 am and 4:30 pm. Send us an email and try to give us a week's notice before your trip if possible.